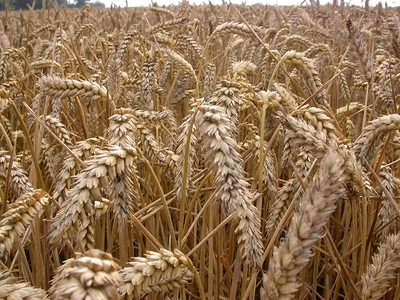 New products and approvals – November 2023
13th November 2023
BCPC's Online UK Pesticide Guide provides the latest position with regards new entrants and approvals for products approved for use.
The following updates have been made to the UKPG database for November 2023.
CRD has announced that approval for use of parallel-approved products could be extended by up to two years if approved by Parliament. If the legislation is passed parallel products could be used in 2024 and probably 2025 but the big question is – Are the supply chains still in operation to bring these products from Europe and are the companies still in business?  There has been no change to the expiry dates on the CRD web site yet.
Vimoy, the new SDHI fungicide containing isoflucypram from Bayer is now approved and has been added to the UKPG database. The label claims control of Septoria, yellow and brown rust in winter and spring wheat.
Albaugh have a new approval for Cuter (M20715, mesotrione used for weed control in grain and forage maize) with a reduced dose of only 1.0 l/ha which is permitted as BBCH 12 only even though the latest application time is BBCH 18! This is in line with the approval for Barracuda listed last month.
Fenomenal (M 19990) and Magnetite (M19991) – ferric phosphate from Doff Portland are now approved for use on sweetcorn and potatoes in addition to the raft of previously-approved crops.
Emerger (M19056, aclonifen) is now approved for pre-crop emergence use in combining peas, beans without pods (dry) and on pulses in addition to its use in potatoes.
Syngenta has a new registration for difenoconazole – Greteg (M20677) which, unlike other difenoconazole products, is approved for use in wheat, rye, triticale and durum wheat. The diseases controlled are not yet known.
Bayer has gained approval for a novel herbicide mixture – Incelo (M20677) which contains mesosulfuron-methyl + thiencarbazone-methyl. This makes it similar to Atlantic Star which also contains iodosulfuron-methyl.  The lack of iodosulfuron-methyl means that it lacks the grass-killing activity of Atlantic Star but it is approved for use on Winter wheat, durum wheat, spelt, winter triticale and winter rye.
BASF have extended to use of Shepherd (M19550, boscalid + pyraclostrobin) to winter and spring field beans but the diseases controlled are not yet known.
Corteva have a new registration for florasulam + halauxifen-methyl called Grandstand (M20724) which allows weed control in managed amenity turf. The product is similar to Zypar which is used for weed control in cereals including those undersown with grass.
Several cypermethrin products have had the expiry date extended from 30/4/2027 to 30/4/2031 for use in GB but the expiry date for Northern Ireland remains at 30/4/2025.
Garlic extract products have had the expiry date extended from 28/2/2027 to 29/2/2035 for use in GB but the expiry date for Northern Ireland remains at 9/9/2099.
FOR FULL DETAILS CLICK HERE (Subscribers only)
Pic: Brimstone
PREVIOUS UPDATES:
Back to Latest News