Pest & Crop Databases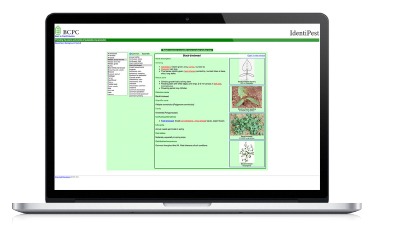 Identipest
A searchable guide to UK arable and field crop pests, diseases and weeds
Are you a farmer or grower, a crop consultant, advisor, or an agricultural student, lecturer or teacher? Or are you just interested in the production of field crops and vegetables?
Then this FREE searchable database is for you.
Concise information and over 1000 pictures of pests, diseases and weeds on 34 different crops.
Once a harmful agent has been identified, its significance and appropriate control measures can be obtained from ukpesticideguide.co.uk or the hardcopy UK Pesticide Guide.
View
GM / Biotech Crops Service
Keep abreast of latest developments and capabilities in the Global GM sector
BCPC's NEW Biotech Crops Info service is designed for anyone involved or interested in plant breeding, crop production, agronomy and biotechnology.
The three-tier service comprises :
Biotech Crops Manual
A frequently updated searchable database containing over 1000 crops, traits and events available in global markets
Biotech Crops Monthly Report
An editorial report of the latest GM and novel traiits developments worldwide
Biotech Crops Weekly Update
Provides links to the latest plant breeding and genetics news
With impartial, independent, reliable and current data the service will ensure you are kept abreast of the latest developments in conventional GM technology, genome editing, gene suppression and other advanced breeding techniques.
View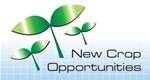 New Crop Opportunities
New Crop Opportunities, the electronic farm management aid, developed by the British Crop Production Council (BCPC) has expanded and now describes over 70 crops from amaranth to lupin and madder to yew as well as new uses for traditional crops like wheat, barley, oats, sugar beet and oilseed rape.
The comprehensive information provided for each crop details what the crop is grown for, its benefits and the markets. For example, blueberries are grown for the food sector and health-food market and find outlets as fresh, canned, frozen, dried and liquid products. They have antioxidant properties, which are thought to slow the ageing process and reduce the risk of cancer. It then goes on to detail the main suppliers and buyers of the crop.
View