BCPC Awards 2014
BCPC's mission is to add value in areas of crop production, involving translation of science and technology into information that improves environmentally sound crop protection and production, in particular in areas not well served by other, independent, bodies or initiatives. This involves publications and responses to consultations, policies, legislation and press reports all made under the recognised BCPC brand of authority and independence.
Our mission also includes recognition of those contributing to the advancement of research and its translation into tools and techniques that benefit crop production. The BCPC Medals scheme started in 1985, to recognize such achievements, particularly where these were not well covered by more academic awards. Since then, over 50 awards have been made. BCPC is pleased to receive nominations for an award at any time.
By popular demand, medals were replaced with framed certificates in 2011, and the presentations are now known as the BCPC Awards.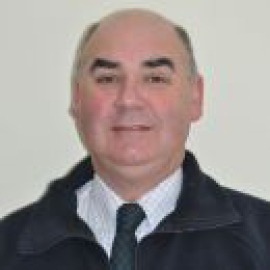 James Clarke
"I am honoured to receive this award from BCPC. My interaction with BCPC, AAB and other bodies has allowed me to learn from people with wide experience and knowledge of crop production, agronomy, crop protection and specifically, weed biology. There has never been a greater need for good evidence on which to base decisions. A sound basic knowledge of biology has always been very important and is even more relevant now with greater need for integrated control options and stewardship of the narrower range of plant protection products. It is vital that evidence from good science is blended with practical needs. I hope that the funding of applied science and knowledge transfer allows this to accelerate.I am confident that working with the new scientists and practitioners, such as we have brought into ADAS, and interacting with those in the wider industry, we will be able to meet the food security and environmental challenges. Thank you BCPC, ADAS and the wider industry."
James' full citation can be accessed by clicking here.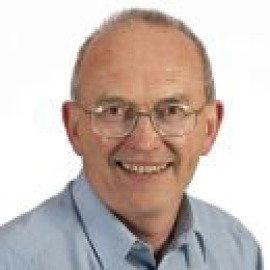 Stephen Moss
"I am very grateful to BCPC for this award and like to think it is in recognition for the constructive and productive dialogue I have had with all sectors of the agriculture industry over the past 40 years which include the agrochemical industry, distributors, consultants and farmers as well as research colleagues."
Stephen's' full citation can be accessed by clicking here.