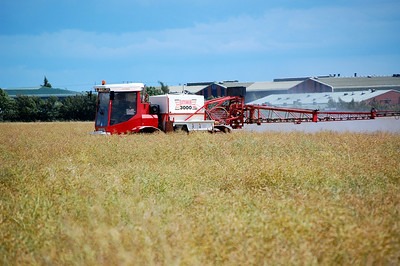 New products and approvals
11th January 2023
BCPC's Online UK Pesticide Guide provides the latest position with regards new entrants and approvals for products approved for use.
The following updates have been made to the UKPG database for January 2022
Ascot Pro G has a new approval for the parallel products Beluga (500 g/l diflufenican), Puma (azoxystrobin), Sequana (prothioconazole + tebuconazole) and Tempest (trinexepac-ethyl) approved only for use in Northern Ireland.
Certis Belchim BV has obtained a new MAPP number for Botiga (mesotrione + pyridate) valid in both GB and N I.
Clayton has a new approval for prothioconazole (Clayton Corlis) valid in both GB and N I.
Nufarm now has a clodinafop-propargyl product called Double.
Life Scientific have approval for a 360 g/l clomazone (Colone – MAPP 20348)
Pan Amenity have gained new MAPP numbers for most, if not all, of their parallel approval products but the use is limited to Northern Ireland only.
Corteva has a novel mixture (rimsulfuron + thifensulfuron-methyl) for weed control in forage and grain maize.
Sipcam has a pyrafulfen product (Blackbird) that expands the use of pyrafulfen from just potatoes to also include winter cereals.
Certis Belchim B.V have obtained approval of a novel mixture of fungicides for blight control in potatoes containing fluazinam and valifenlate.
For full details of the above additions and to keep abreast of the changes throughout the year see the Online UK Pesticide Guide.
(Pic: Tim Parkinson)
Back to Latest News