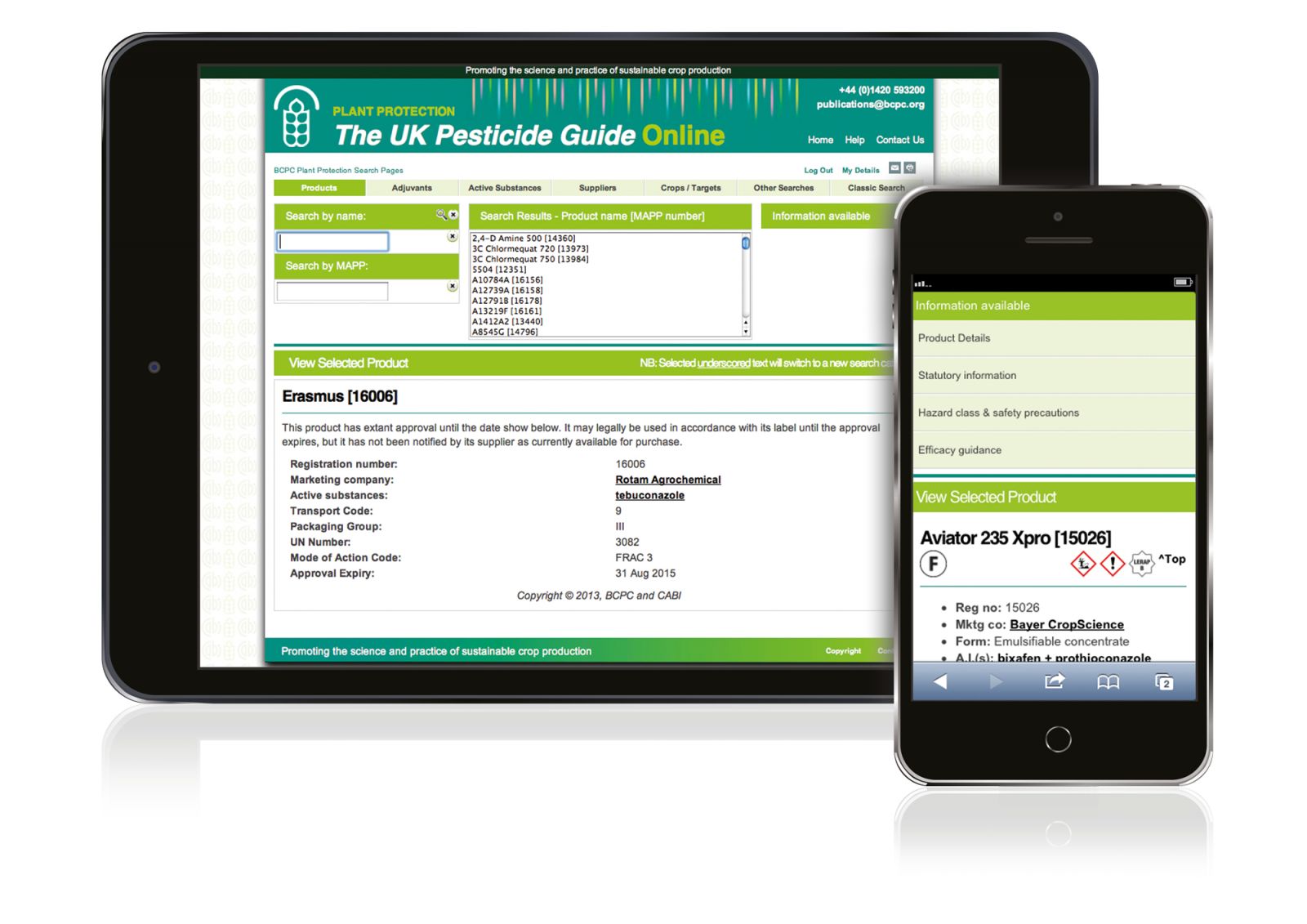 UK Pesticide Guide Online – third update this year
28th March 2017
The UK Pesticide Guide Online has just been updated for the third time since the publication of the hard copy UK Pesticide Guide 2017.
Latest full entries on the database include:
Zypar (florasulam + halauxifen-methyl) from Dow now has full approval for broad-leaved weed control in cereals and will be available for use this season.
PastureMaster (2,4-D + MCPA) added as full entry for weed control in grassland, wheat, barley and winter oats.
Other changes include:
Amylo X WG (Bacillus amyloliquefaciens D747, a new active) added as PAR for disease control in a range of horticultural crops.
Amistar now restricted to just 3.0 l/ha in furrow application on potatoes but 0.5 l/ha x 3 applications now added for early blight control with a 7 day harvest interval. A number of additional vegetable crops have also been added to the label.
In addition to these full entries, a further 28 products have been added as Products also Registered and 20 EAMUs have been added or updated.
For full details of the these and all other updates on UK pesticides this year SUBSCRIBE NOW to UK Pesticide Guide Online.
Already subscribed? Click here to access UK Pesticide Guide Online
Back to Latest News