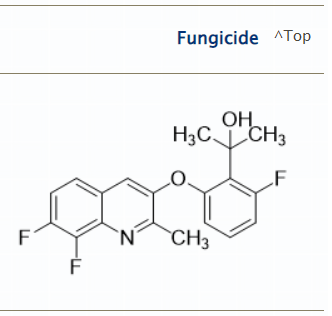 New pesticides for BCPC's global database
15th February 2023
With a dedicated editor  and the online nature of the Pesticide Manual and the Compendium of Common Pesticide Names  both products will keep you abreast of all the essential data on new and existing pesticides. Below are the latest updates made in February.
New Pesticides added to The Online Pesticide Manual in February 2023
ipflufenoquin – Physical chemical, toxicological, ecotoxicological and other data have recently been added to The Pesticide Manual for Ipflufenoquin, a new pesticide under evaluation by The Australian Pesticides and Veterinary Medicines Authority (APVMA) and the USA Environmental Protection Agency (EPA) for registration as a fungicide. Ipflufenoquin, a phenylpropanol with a novel mode of action, is under development by Nippon-Soda Co. Ltd; proposed formulated product names include Migiwa and Kinoprol.
pyraquinate – Additional data have been added for this benzoylpyrazole herbicide from Ishihara Sangyo Kaisha Ltd. Tolpyralate was first introduced by Summit Agro in the USA in 2017 for control of broad-leaved and grass weeds in maize, as the formulated product Shieldex. The herbicide functions by inhibition of 4-hydroxyphenylpyruvate dioxygenase (HPPD).
To view previous updates – Click here
To access Online Pesticide Manual (subscribers only) – Click here
For further details and to subscribe – Click here
Back to Latest News