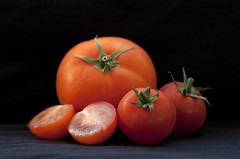 GM/Biotech Crops Report – June 2022
6th June 2022
GM/Biotech Crops Monthly Reports (BELOW) form part of BCPC's free three-tier Biotech Crops Info service.
This service also includes a weekly round-up of news from around the globe – see BCPC Newslink GM Crops section.
Plus – Free access database on over 300 GM/biotech products covering 23 crops in the global market visit BCPC's GM/Biotech Crops Manual – Register here for free access.
Already registered? Click here
GM/Biotech Crops Monthly Report June 2022
Gene-edited tomatoes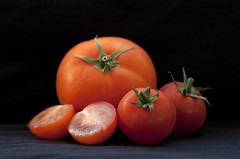 As a bill comes before the UK parliament which will allow the sale of gene-edited crops in the UK, the John Innes Research centre near Norwich has tomatoes with increased levels of vitamin D ready for launch.
Full Story.
Farming to combat CO2 emissions
Spreading basalt rock dust over fields with the base fertiliser applications ahead of growing a crop could absorb up to 45% of the CO2 emissions that the UK needs to make to achieve net zero.
Full Story.
CRISPR to treat brain cancer
The brain cancer Gliobastomer is caused by a gene (PLK1) that goes into overdrive and now a way of delivering CRISPR to the site in the brain to turn it off has been tested with success in mice.
Full Story.
Precision breeding
The rules governing gene-edited crops are due to be relaxed under new legislation before parliament since gene editing (altering an organisms own DNA) is thought to pose fewer risks of unintended effects that full genetic modification that introduces DNA from other organisms. This was listed in the 'Queens Speech' at the latest opening of parliament.
Full Story
Limiting gene drives
Gene drives are designed to spread throughout a natural population, blanket replacement of one gene with a different one. This scares some people due to the possibility of unforeseen effects but it is possible to limit the spread to just a few generations – the 'daisy chain' effect.
Full Story
Salt and drought-tolerant wheat
Researchers in Egypt have developed a GM wheat that has improved tolerance of saline soils and drought conditions. It takes just 140 days to reach maturity with improved yields over currently cultivated varieties and this could be especially important in a country that usually imports much of its wheat from Ukraine.
Full Story
Amylose-free potatoes
Scientists at Texas University have used CRISPR editing to successfully knock out 4 genes in the tetraploid potato to remove amylose from it starch content. This would make it a useful source of amylopectin for industrial processes and could also benefit diabetics since amylose causes a spike in blood sugars when eaten.
Full story
Rust-resistance in wheat
Another gene that confers rust resistance in wheat has been found in a wild relative. It has been successfully cloned and transferred into bread wheat where it improves resistance to stem rust, a global problem but of less importance to the UK wheat crop.
Full Story
EU approves two more GM crops
Two GM crops, maize and soybeans, have been approved for food and feed use in Europe but the approval does not include cultivation. Thus processors can import these crops but farmers are not allowed to grow them in Europe. Products made from these crops are subject to strict labelling requirements and traceability rules.
Full Story
Wheat improvements
Collaboration between the John Innes Institute and Adelaide University has identified a wheat gene that improves yield and increases protein content by 25%. Since protein content is usually boosted by late applications of nitrogen, the cost of which has ballooned recently, growers will be anxious to avail themselves of varieties which have this gene and it is expected to be available to breeders within 2-3 years.
Full Story
More wheat improvements
Oklahoma State University in the US has also found a gene that can improve the number of spikelets on a wheat spike by more than three. Cloning this gene and inserting it a standard wheat variety has shown increases of yield by more than 10% in different development lines.
Full Story
THE LATEST ADDITIONS TO THE  GM/BIOTECH DATABASE ARE:
The latest approvals of biotech crops to report this month:
• HB4 – soybean with increased tolerance of drought stress approved for food use in Australia and New Zealand.
FOR INSTANT ACCESS TO GM BIOTECH MANUAL CLICK HERE (Registration required)
Already Registered? Click here to access
Back to Latest News