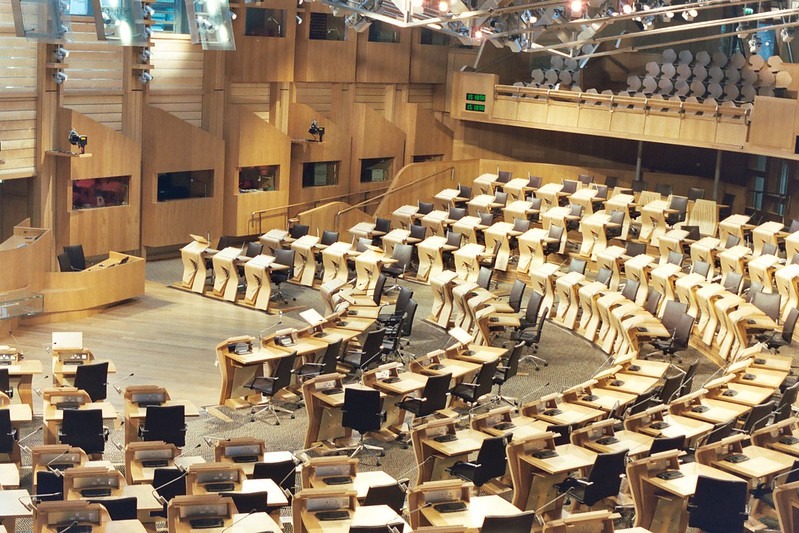 GM/Biotech Crops Report – July 2022
1st July 2022
GM/Biotech Crops Monthly Reports (BELOW) form part of BCPC's free three-tier Biotech Crops Info service.
This service also includes a weekly round-up of news from around the globe – see BCPC Newslink GM Crops section.
Plus – Free access database on over 300 GM/biotech products covering 23 crops in the global market visit BCPC's GM/Biotech Crops Manual – Register here for free access.
Already registered? Click here
GM/Biotech Crops Monthly Report July 2022
Scotland may reject gene-editing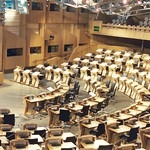 In an alleged attempt to stay as closely aligned with Europe as possible Scottish ministers are poised to reject English plans to allow farmers to grow gene-edited crops.
Full Story.
Improved tomatoes
The John Innes Centre in Norwich has gene-edited tomatoes to increase the level of the pro-vitamin D3 in the fruit. This means that eating this fruit allows the consumer to make more vitamin D and low levels of Vitamin D have been linked to a variety of diseases including cancer and dementia.
Full Story.
Sea cucumbers
Genome mining has revealed how sea cucumbers, a popular delicacy in south Asia, defend their ecological niche at the bottom of the ocean. They deploy a range of chemicals including triterpenoid saponins which are common in plants but rare in animals.
Full Story.
Golden rice at last
The Philippines has announced the names of the seven provinces that will be growing Golden Rice in the coming season. Golden Rice has elevated levels of vitamin A which is usually deficient in a rice-based diet and a lack of which causes eye defects in young children.
Full Story
Paperwork burden eased
Now that the UK government has relaxed the regulations on conducting trials with gene-edited crops Rothamsted has sown some trial plots of the omega-3 enriched Camelina sativa that they have been developing.
Full Story
Amylose-free potatoes
Potatoes contain two types of starch – amylopectin and amylose. The ratio varies between varieties and affects the optimal end use of the crop. Now a team in Texas has used CRISPR editing to develop a potato that only produces amylopectin. This makes it an ideal source of this starch that is used in a number of industrial processes including food thickening.
Full Story
Transgenic cotton
Brazilian researchers have launched two GM varieties of cotton – BRS 437 B2RF and BRS 500 B2RF. The former is resistant to blue disease bacteriosis, common mosaic disease, and root-knot nematode while the latter is resistant to caterpillars, glyphosate, ramaluria leaf spot disease, and root-knot nematode.
Full story
Plants can choose what to do with their carbon
Scientists at the University of Western Australia have discovered that the fate of carbon captured during photosynthesis is variable. Plants can either choose to lock it into their biomass or they can burn it during respiration to release it as CO2. The route taken seems to ignore the normal rules of biochemical reactions and if we can learn to manipulate this pathway, plants could be used to remove much more CO2 from the atmosphere.
Full Story
GM Safflower oil
The war in Ukraine has boosted the market for GM safflower oil in Australia since specialist oils are now in short supply and the safflower oil contains 92-95% oleic acid.
Full Story
Controlling growth
Cold Spring Harbour Laboratory has discovered how a plant protein controls the plant photoreceptors and the knowledge is hoped to lead to further understanding of growth control both in agriculture and in disease control such as cancer and diabetes.
Full Story
GM Sugarbeet re-evaluated
EFSA (European Food Safety Authority) has re-evaluated the genome of the GM sugar beet H7-1 that is tolerant of glyphosate and, while some inconsistencies were found compared to the original sequencing, they did not pose any safety issues and the original risk assessment remains valid.
Full Story
GM soybean re-evaluated
EFSA have also reviewed new data on the GM soybean A 5547-127 which is tolerant of glufosinate and found no new risks or hazards. They have therefore renewed the approval for use of this crop in products sold in Europe but have still not approved it to be grown in Europe.
Full Story
GM Cotton re-evaluated
EFSA have also re-evaluated the stacked transgenic event DAS-24236-5 × DAS-21Ø23-5 which has glufosinate tolerance and Lepidopteran insect resistance. Slight changes in the genome sequences were noted but none raised concerns and the original risk assessment of the cotton remains valid.
Full Story
Gram pod borer resistance
Of the chickpeas grown in India, 40-50% of the yield is usually lost to pod borer attack but now researchers have managed to develop a line that is resistant to pod borer. Studies show a 39% larval mortality, 82% reduction in larval feeding and a 68% reduction in larval weight gain. Now these genes need to be transferred to the commercial crop.
Full Story
THE LATEST ADDITIONS TO THE  GM/BIOTECH DATABASE ARE:
The latest approvals of biotech crops to report this month:
• MON87427 – maize tolerant of glyphosate approved for feed use in Turkey.
FOR INSTANT ACCESS TO GM BIOTECH MANUAL CLICK HERE (Registration required)
Already Registered? Click here to access
Back to Latest News