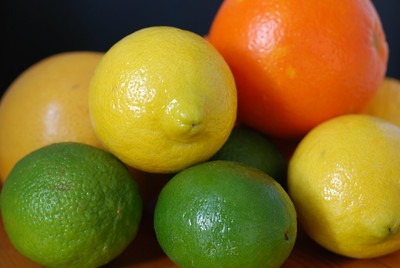 GM/Biotech Crops Report – August 2023
1st August 2023
GM/Biotech Crops Monthly Reports (BELOW) form part of BCPC's free three-tier Biotech Crops Info service.
This service also includes a weekly round-up of news from around the globe – see BCPC Newslink GM Crops section.
Plus – Free access database on over 300 GM/biotech products covering 23 crops in the global market visit BCPC's GM/Biotech Crops Manual – Register here for free access.
Already registered? Click here
GM/Biotech Crops Monthly Report August 2023
Canker-resistant citrus fruits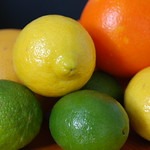 CRISPR editing has allowed at team at the University of Florida to develop lines of citrus fruits resistant to canker infections in less than one year.
Pic: Anders Gustavson
Who needs pills?
Gene editing is set to replace many of the drug treatments that we require as we age. Statins are one example of gene editing replacing a daily pill but there is also a new gene-editing treatment for sickle cell anaemia if your health provider can afford the cost.

Full Story.
Meaty beans
Moolec is an American company that has used genetic engineering to transfer the genes for specific proteins from pigs in to soybeans and the result is soybeans with 25% of their protein identical to that found in pork. This is claimed to deliver a tastier mat alternative with better 'mouth-feel' than unadulterated plant protein. They have also transposed genes for beef protein in to peas.
Omega-3 from plants
The Norwegian Food Safety Authority has approved plant-derived Omega-3 for human and animal consumption. Two hectares of Nuseed Omega-3 oilseed rape can produce as much DHA as 10,000 kg of wild-caught fish, the usual source.
New CRISPR-like editing system
A team at MIT have developed a novel system of gene editing in eukaryote cells that they expect to be easier and more accurate than the CRISPR-Cas9 systems currently used. By editing genes in human cells they expect to be able to cure more diseases.
Weeping apples
The branches of 'weeping apples' grow down instead of up and so the fruit is easier to pick without the need to tie down the young branches as they grow. Cornel University researchers have identified the gene involved (MdLAYZY1A) and plan to splice it in to a wider range of commercial varieties.
On the shelf
The University of Tsukuba in Japan has used CRISPR-Cas9 editing to increase the shelf life of luxury melons by modifying a gene to decrease ethylene production in the fruit.
Reduced lodging risk in rice
A team at Shenyang Agricultural University in China has used CRISPR-Cas9 editing to modify the structure of the cell walls in rice, leading to lower lodging risk and tolerance of cadmium in the soil!
EU considers New genomic techniques
Agriculture ministers in the EU are meeting to discuss whether it is now time to accept that gene-edited crops might be safe to grow in Europe but Hungary and Austria emphasise that conventional farming must still be possible. Will conventional crops be able to compete in the market with genetically-enhanced options?
Shorter maize crops
Bayer has developed a variety of maize that is 30% shorter than conventional maize. It produces the same yield with lower risk of lodging. This 'Smart Corn System' has been achieved by genetic modification altering the production of gibberelic acid and has now been classed as no different to conventional corn by APHIS (Animal and Plant Health Inspection Service) in America.
Purple tomatoes
The John Innes Centre near Norwich has developed tomatoes that have a very high level of antioxidants in them, so much that the fruits appear purple. It was achieved by transplanting a gene from snapdragon flowers and it has now been approved by the US Food and Drug Administration which concluded that the fruits do not present concerns if eaten by humans.
THE LATEST ADDITIONS TO THE  GM/BIOTECH DATABASE ARE:
The latest approvals of biotech crops to report this month:
MON89034 x 1507 x NK603 (maize with glufosinate and glyphosate tolerance and insect resistance) was approved for import into the European Union for 10 years in 2013 and now a review by COGEM in The Netherlands has confirmed that it meets the required criteria and does not pose a threat to the environment. However, there is still no approval to grow it in the EU.
FOR INSTANT ACCESS TO GM BIOTECH MANUAL CLICK HERE (Registration required)
Already Registered? Click here to access
Back to Latest News