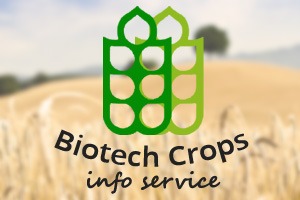 Biotech Crops Monthly Report – December 2016
8th December 2016
Biotech Crops Monthly Report forms part of BCPC's free three-tier Biotech Crops Info service.
The service covers novel traits introduced via advanced breeding techniques such as genome editing and gene suppression, as well as conventional genetic modification technology.
Biotech Crops Weekly Newslink: Alongside BCPC's monthly editorial report, the service also includes a regular weekly snapshot of the latest news and opinion from around the internet,
Biotech Crops Manual: Plus, access to the searchable database which currently comprises over 260 products available in global markets simply. To access the database register your details here
---
Biotech Crops Monthly Report – December 2016
Popeye would be proud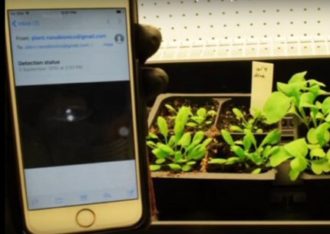 Crops of spinach could be entering war zones now that MIT has engineered spinach plants to detect nitro-aromatics found in landmines and buried ammunition. Shine a laser on the leaf and it emits near-infra-red light that can be detected with a smart phone.
www.bbc.co.uk/news/science-environment-37823909
Photo credit: TOMO News
GM wheat trial proposed for Rothamsted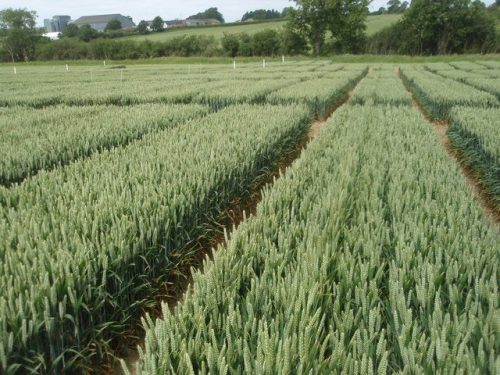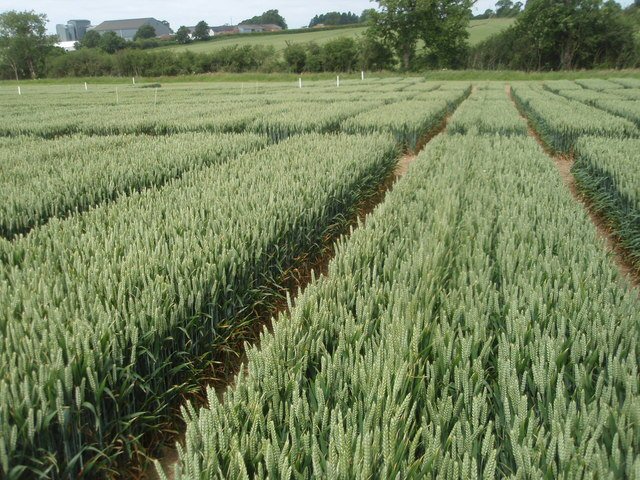 Researchers at Rothamsted have found a way of improving the efficiency of photosynthesis in wheat, and in the greenhouse this has allowed wheat plants to increase yield by 20–40%. The next stage is to test them in the field and Rothamsted has applied to Defra for permission to do this.
www.bbc.co.uk/news/science-environment-37988439
Photo credit Michael Trolove
Its not just Rothamsted
Scientists at the University of Illinois and Lawrence Berkeley National Laboratory are working similar magic on tobacco. By increasing the expression of three genes the plants switch more readily between photosynthesis and heat loss, resulting in a 20–40% increase in productivity.
www.igb.illinois.edu/news/scientists-tweak-photosynthesis-boost-crop-yield
There's an awful lot of ryegrass in New Zealand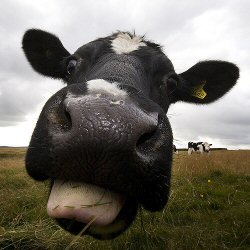 Agresearch in New Zealand has genetically engineered ryegrass to produce a strain that produces 40% more biomass for 30% less water requirement. Cows that eat this grass need to consume less to achieve the same weight gain. Will this lead to fields full of bored cows looking for something else to do?
www.agresearch.co.nz/news/grasses-of-the-future-offer-huge-benefits/
Photo credit: Ewan

Frankenstein lives?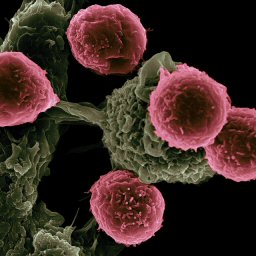 The Chinese have started to edit the human genome using CRISPR technology but it isn't as scary as it sounds. One reason lung cancer is so aggressive is that it switches off the immune cells. The Chinese have harvested the immune cells from 10 lung cancer patients, disabled the 'off' switch and reintroduced back to the patient. Patients will be monitored for 6 months to see how effective the treatment is.
www.nature.com/news/crispr-gene-editing-tested-in-a-person-for-the-first-time-1.20988
Photo credit: Victor Sagura Ibarra & Rita Serda

New gene-editing technique

CRISPR editing involves cutting the gene at a pre-determined location to insert new coding. Now Carnegie Melon University and Yale have developed a technique that avoids cutting the gene, and have used it to cure a blood disorder of mice. The new technique opens up the double-stranded DNA at a targeted location and introduces new coding at the site. The exciting thing about it is that the cells don't need to be removed from the animal for editing in the lab – the repairs can be made in vivo. If the Chinese who are combating lung cancer had known of this technique, they could have reprogrammed the patients' immune cells without taking them out of the body.
www.cmu.edu/news/stories/archives/2016/october/new-gene-editing.html
Photo credit: Ernesto del Aguila III

The worm turns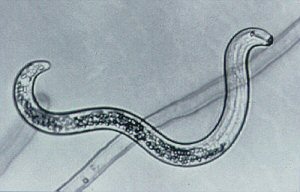 Nematode worms in the soil attack many important crops, but now a bacterium has been discovered that parasitises Pratylenchus penetrans. It comes from the Wolbachia genus  as a way of reducing Zika virus transmission in mosquitoes. This could lead to new methods of reducing the root damage caused by these nematode pests.
www.farming.co.uk/news/article/13044
Photo credit: American Phytopathalogical Society
Fusarium ear blight resistance in wheat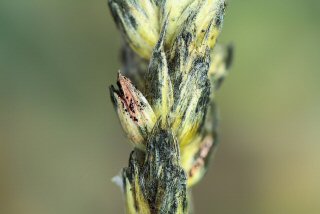 Maryland's College of Agriculture and Natural Resources has discovered a gene in wheat (the fhb1 gene) that confers resistance to ear blight caused by Fusarium. Once the method of resistance is understood they hope to develop resistance to other Fusarium species in other crops.
www.umdrightnow.umd.edu/news/plant-scientists-identify-gene-combat-crippling-wheat-disease
Photo credit: Graham Rawlings
Wheat resistance helps maize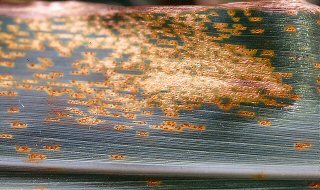 Wheat varieties have varying resistance to disease, but one of the genes responsible for resistance, Lr34, is not found in maize. By transferring this gene into maize, researchers at the University of Zurich have found maize that has improved resistance to rust and leaf blight. I wonder how long the resistance will last before the rust mutates to a new form?
http://onlinelibrary.wiley.com/doi/10.1111/pbi.12647/full
Photo credit: Scot Nelson
Brexit boost for GM crops in the UK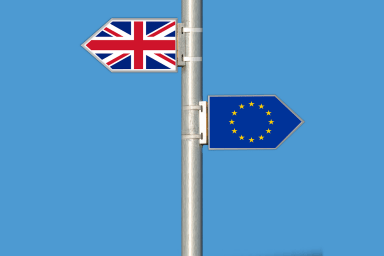 The Secretary of State for Environment, Food and Rural Affairs, in response to a tabled question, has stated that post-Brexit the UK would continue with its policy of science-based and proportionate evaluation of this technology, and that this could open the door for approved GM crops.
www.parliament.uk/business/publications/written-questions-answers-statements/written-question/Commons/2016-10-13/48641/
DAS81419 – soybean with lepidopteran insect resistance and glufosinate tolerance – now approved for food and feed use in South Korea.
81910 – cotton with glufosinate and 2,4-D tolerance approved for food use in South Korea.
X17 and Y9 – two potato varieties with late blight resistance, impaired asparagine formation, blocked black spot bruise development, and limited formation of reducing sugars through starch degradation approved for food, feed and environmental use in USA.
MZIR098 – maize with multiple insect resistance and glufosinate tolerance approved for food, feed and environmental use in Canada.
MON87427 × MON89034 × MIR162 × NK603 – maize with lepidopteran insect resistance and glyphosate tolerance approved for feed use in South Korea.
COT102 × MON15985 × MON88913 × MON88701 – cotton with lepidopteran insect resistance and tolerance of glyphosate, glufosinate and dicamba approved for feed use in South Korea.
4114 – maize with coleopteran and lepidopteran insect resistance approved for food use in Australia, Colombia and New Zealand and for food and feed use in South Africa.
NK603 × T25 – maize with tolerance of glyphosate and glufosinate approved for food and feed use in European Union and South Africa.
73496 – oilseed rape with glyphosate tolerance approved for food and feed use in South Africa.
Back to Latest News