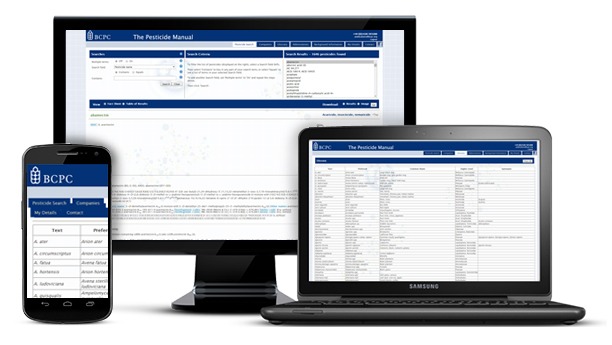 New pesticide names added to BCPC's Online Pesticide Manual
7th April 2021
The names for 14 new pesticide active ingredients have been approved by the International Organization for Standardization's (ISO) and added to BCPC's Online Pesticide Manual.
The ISO's Technical Committee of Common Names for Pesticides assign shorter, more distinctive, active ingredient names than their original chemical name for newly approved pesticides.
The ISO common names for the new active ingredients include seven herbicides – benquitrione from Shandong Cynda (Chemical) Co, dioxopyritrione from Syngenta Crop Protection, bipyrazone, cypyrafluone, fenpyrazone and tripyrasulfone from KingAgroot, and rimisoxafen from FMC Corp. The five fungicide active ingredients include BASF's flufenoxadiazam, Adama Makhteshim's flumetylsulforim, fluoxytioconazole and metarylpicoxamid from Corteva Agriscience and seboctylamine from Shandong Shenbon Greenland Chemical Co., Ltd. The final two are a new insecticide; spidoxamat from Bayer CropScience and a plant growth regulator; anisiflupurin from Syngenta Crop Protection.
Further details on the 14 new pesticides, including chemical structure, CAS (Chemical Abstract Service) and International Union of Pure and Applied Chemistry (IUPAC) names, textural structural identifiers and patents, on these new pesticides are now included in BCPC's Online Pesticide Manual. More data will be added as it becomes available on www.bcpc.org.
BCPC's Online Pesticide Manual is a global database of over 1,500 active ingredients and more than 10,000 product names. It includes detailed information on the chemical structure, target site of action, field of use, resistance code, chemical class and a wide range of physiochemical parameters. The Manual is relevant to a global audience and is an indispensable tool for academics, researchers, manufacturers, regulators, pest control advisers, and students. Entries include herbicides, fungicides, insecticides, acaricides, nematicides, plant growth regulators, herbicide safeners, repellents, synergists, rodenticides and ectoparasiticides.
An annual subscription to BCPC's Online Pesticide Manual costs £400 + VAT and offer powerful search and export functions across a wide range of criteria including:
IUPAC, Chemical abstract names, CAS RN, EPA pesticide code
EC Number and development codes
physical chemistry properties, history, manufacturer, patents, route of action and spectrum, uses, formulation types
regulatory section with references to toxicological and regulatory reviews, WHO toxicity and IARC classifications
current status of EU and US EPA registrations
ecotoxicology data covering birds, fish, aquatic organisms, worms and bees
environmental fate information for animals, plants, soil and the environment.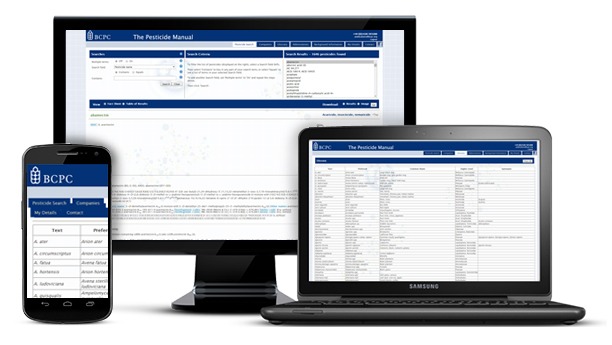 Back to Latest News