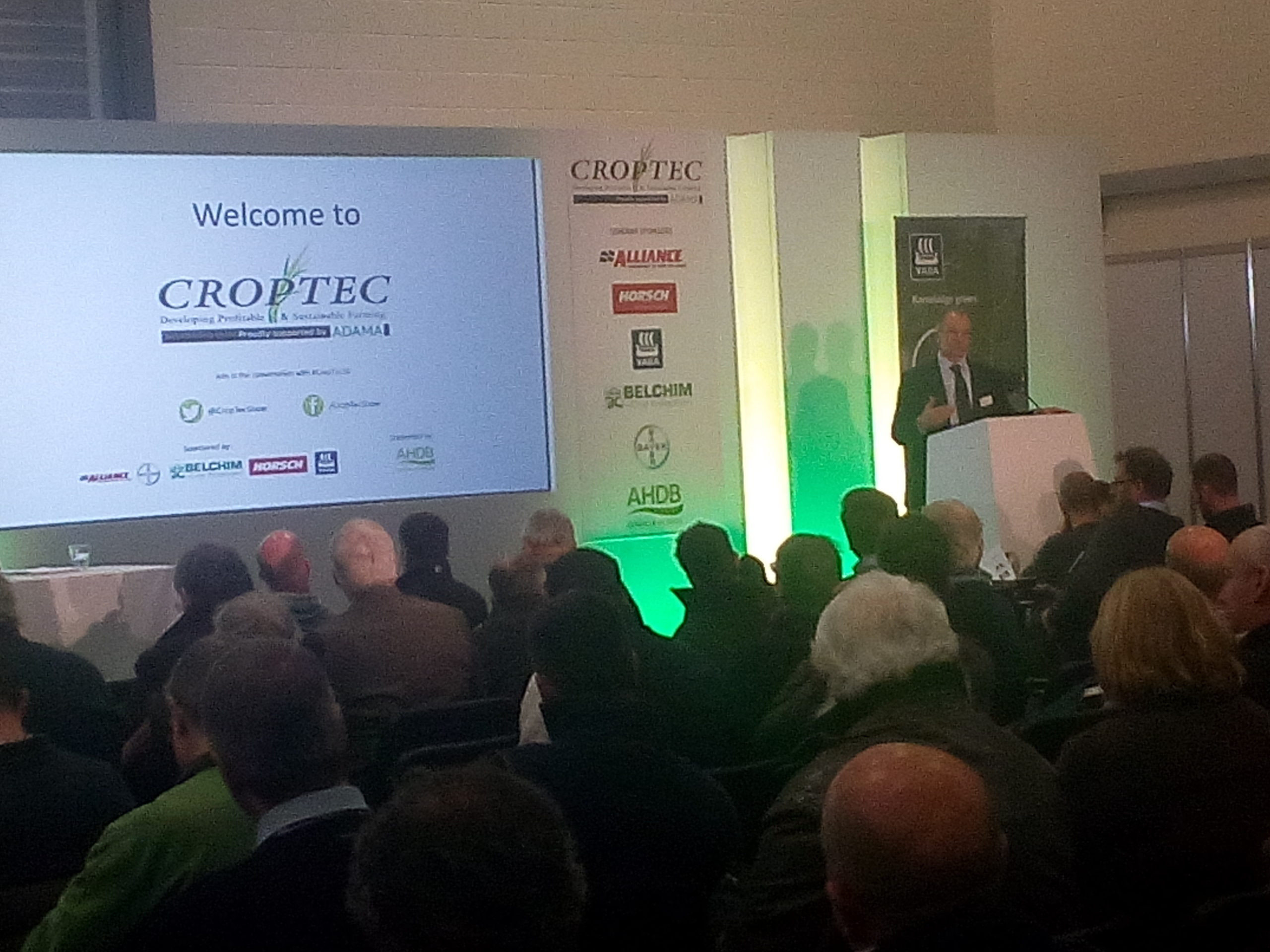 Brexit challenges confronted at Croptec 2016
30th November 2016
"It is vital that our industry challenges all of the Brexit uncertainties in a united way," warned BCPC Trustee Stephen Howe as he set the scene for Croptec 2016.
"We need to forget the divisions which sometimes exist between farmers and their suppliers. The industry as a whole, including its excellent R&D and educational sector, must now convince UK government that its agricultural industry is worth supporting as the Battle of Brexit gets underway."
Knowledge exchange
Croptec, held at the East of England Showground, Peterborough, is a specialist, technical event. It is designed to help all those involved in the arable industry profit from knowledge exchange and promote the value of
research and development and responsible, independent sources of information.
UK farming is a long-term business which is increasingly constrained by many short-term factors outside growers' control which include global supply and demand, currency fluctuations, regulation, and climate.
"And now, possibly the most dangerous of the elements – politics at home and abroad. This will drag out and exacerbate the uncertainty, and hinder already fragile global trading relationships."
Mr Howe acknowledges facing such challenges will not be easy. Hoever, he is confident that the resilience of UK farmers, together with the supply industry, will find ways to succeed so that they can benefit from a growing world population and its demand for food.
Back to Latest News