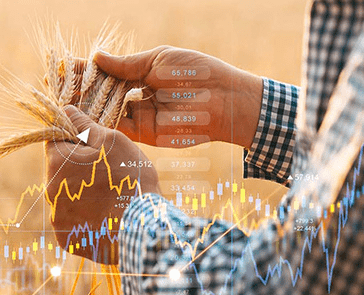 Shaping the future of crop protection
11th September 2023
Would you like to help shape the future of crop protection?
Book your slot now for Early Bird Discount
Here are just some of the presentations you won't want to miss from this year's BCPC Congress 2023, to be held in Harrogate, 7-8 November.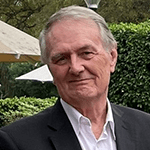 We all demand sustainable foods, but do they always provide sustainable nutrition?
Presented by Prof Ian Givens, University of Reading
In the opening plenary session, Prof Givens will explore the topic by looking at Western societies' interest in replacing animal-derived protein (ADP) sources with those from plants. Is it healthier? Is it less impactful on the environment? Can plants provide all key nutrients? This must be addressed so that diets become not only sustainable but nutritionally sustainable.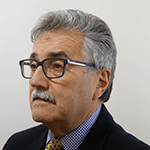 Agriculture's trilemma: An exciting opportunity for UK agriculture
Presented by: Séan Rickard
Enhancing food security requires a substantial boost in agricultural output. However, this growth must not come at the expense of earth's biodiversity. Safeguarding our ecosystems and achieving net zero targets are paramount. Join Séan's presentation, where he will shed light on why the most viable approach entails harnessing agriculture's 4th revolution. This approach drives intensification while ensuring ecological sustainability, making it the optimal pathway forward.
Building sustainable and resilient supply chains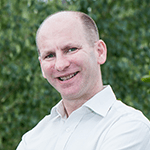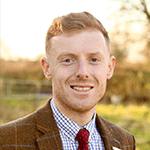 Presented by Ron Stobart and Jake Richards, Sainsbury's
Sainsbury's is one of the UK's largest food retailers with a strong heritage of working with suppliers. They recognise the value of building and maintaining sustainable and resilient supply chains. During the presentation, you'll hear about Sainsbury's Plan For Better campaign that sets out their sustainability goals across three pillars: Better for you, Better for the planet and Better for everyone.
CLICK HERE TO VIEW THE FULL PROGRAMME which includes engaging presentations from influential industry and government representatives (including HSE CRD and DEFRA), academics and leading consultants. PLUS several Q&A sessions and panel discussions over the two days will allow you to put your questions to the experts, as well as hear numerous viewpoints.
Back to Latest News