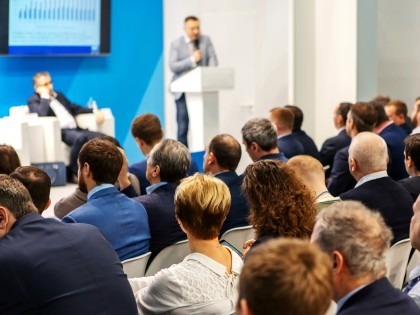 UK Plant Protection Product Regulations – what's next?
13th October 2023
BCPC Congress 7-8 November 2023
Find out about the latest developments in UK plant protection product regulation!
The 'Regulatory Affairs' Stream A session on the first day of The BCPC Congress always offers new insights for professionals working in the plant protection product (PPP) sector.
Here are three great reasons why you and your colleagues should be there:
Learn about the latest PPP hot topics
Hear thoughts on innovations and new directions for regulation of natural substances and biopesticides
Network and pose questions to key industry experts
With only 4 weeks until the event. Why delay? Register today
Regulatory presentations include:
Regulatory updates from Chemicals Regulation Division
Presented by Dr Chris Snaith, HSE CRD
Hear first-hand from Chris on where CRD are on their change and transformation journey, and other developments, as the GB Plant Protection Products regime is further embedded.
Industry perspective on state of affairs of UK PPP regulation in 2023
Presented by Dave Bench, CropLife UK
An industry perspective on UK plant protection product regulation, focusing on post-Brexit expectations and what government should have achieved three years after fully leaving the EU.
Data decision tree for identifying potential risks for natural substances when used in plant protection
Presented by Dr Lara Ramaekers, Biobest Group and IBMA Natural Substances Professional Group
As the plant protection sector continues to evolve, explore innovations and new directions of travel for the regulation of natural substances and biopesticides. Lara will discuss the limitations of the current EU approach, which imposes a high regulatory burden due to irrelevant data requirements. Her presentation introduces a risk-based decision tree to identify potential risk areas.
Biopesticides eco-tox risk assessment
Presented by Nicola Dennis, TSG Consulting
An overview of the challenges for ecotoxicologists when interpreting the effects of biopesticides (microbials, botanicals and semio-chemicals) on non-target species for regulatory submissions. Similarities and divergence from Regulation (EC) No 1107/2009 and data requirements will be discussed.
Regulatory Q&A session
The regulatory stream will conclude in a Q&A session – so take the opportunity to pose questions to the speakers from the panel session to explore your particular point of interest, or concern.
FULL PROGRAMME AND BOOKING DETAIL
Back to Latest News