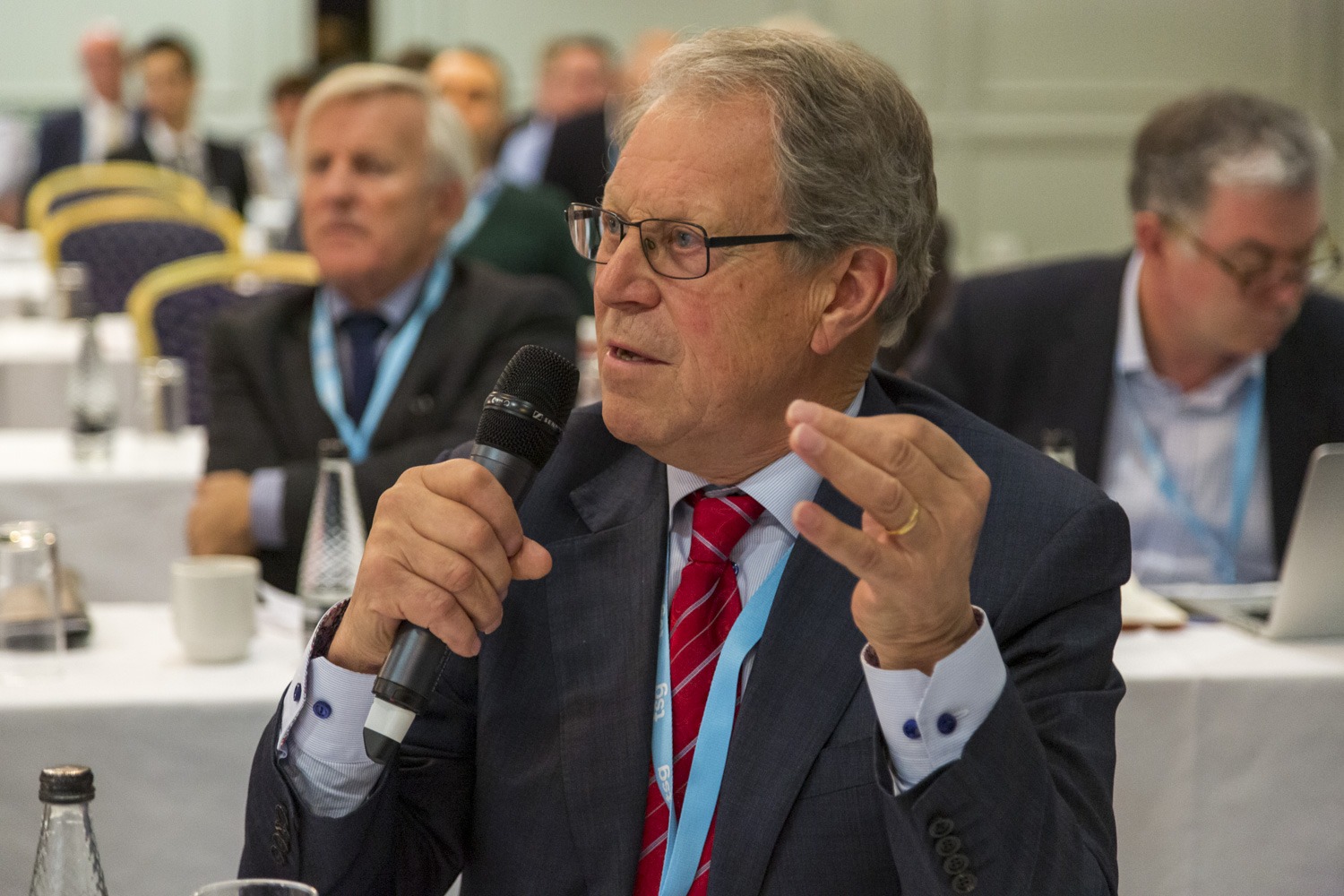 Two BCPC Awards announced at BCPC Congress 2022
11th November 2022
This year's BCPC Congress 2022 in Harrogate provided the opportunity to recognise two people for a BCPC Award for their outstanding contribution to the crop protection industry.
Jim Orson, member of the BCPC Advisory Board, presented one award in London just prior to the Congress. This was then filmed and shown at the Tuesday evening drinks reception of the Congress. The Award was made to Fiona Fox, chief executive of the Science Media Centre which she founded in 2002. As Fiona explained, "The Centre has become an indispensable resource for science journalists which provides context and comment from some of the UK's top scientists for many major news stories."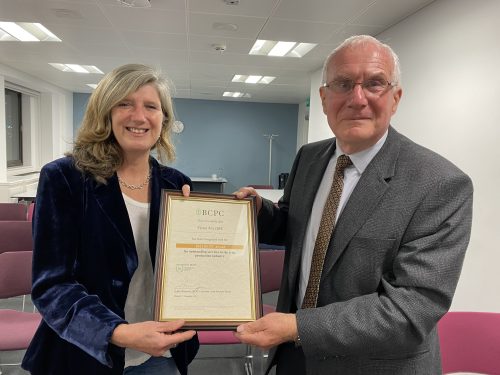 Fiona Fox (left) receives BCPC award from Jim Orson
Fiona has a degree in journalism and has spent many years working in media relations for high profile organisations. She is an outspoken champion for openness in science and led a campaign in 2017 to ensure government funded scientists are free to speak out during election periods. Fiona has received many accolades for her services to science including an OBE.
In April 2022 Fiona published a book Beyond the Hype: The inside story of science's biggest media controversies which is part memoir of the first 20 years of the Science Media Centre and part manifesto for change.
The second award was again presented by Jim Orson prior to the Congress. This was made to Dr Colin Ruscoe, chairman of the BCPC Advisory Board, for the past 15 years, at his home in Buckinghamshire. On receiving the award Colin thanked Jim, for this kind and unexpected BCPC Award. Colin has years of experience in the crop protection industry as well as being a keen skier, enthusiastic walker and cyclist with a love of travel, good food and wine.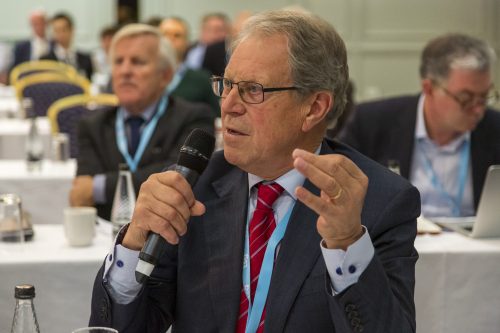 Dr Colin Ruscoe speaking at recent BCPC Congress
Colin has an MA in Natural Sciences from the University of Cambridge and a PhD in Insect Physiology from the University of East Anglia. His career began in the early 1970s with Syngenta's legacy companies, Zeneca and ICI Agrochemicals where he managed their HQ Research Stations as well as Business Planning, Global Product Development, Bioscience Research and Insecticide Discovery.
After having been a Business Development Consultant to bioscience, media and charitable organisations he became Communications Director for the global Contract Research Organisation, SynTech Research, contributing to its governance and strategy development. He is also Chairman of the Scientific Committee (Product Development) of the Innovative Vector Control Consortium (IVCC).
Back to Latest News