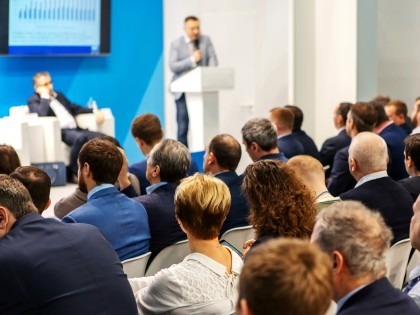 The BCPC Congress – Join the HSE CRD for a focus on biopesticides!
31st October 2023
We are pleased to announce that HSE CRD's biopesticide leads, Lisa Moakes and John Dale, will start the regulator's session on 8 November with a presentation on 'Biopesticides: Existing provisions and challenges'.
The number of biopesticides in the UK has increased considerably over the past 20 years since the introduction of the Biopesticide Pilot Scheme, increasing knowledge of these active substances and products. CRD has support available for applicants to help them navigate the regulatory challenges.
CRD will address:
• The current position within GB and Northern Ireland
• What assistance is available for these products and what technical guidance is currently in use
• When and how to ask for advice
• Recent developments including R&D
• The challenges of issues such as divergence of microbial data requirements with EU
Following this, there will be a workshop in which HSE is keen to hear your views to help shape the way forward with biopesticides. This will include issues surrounding data requirements and guidance for biopesticides, divergence with microbial data requirements and procedures for dealing with administrative microbial trials permits.
Meet the speakers
Lisa Moakes | Assessment Manager/Biopesticide Champion

Lisa has 22 years of experience at the Health and Safety Executive (HSE), with a decade in the Pesticides Product team (PPT) and 12 years in the Pesticides Active Substance Team (PAST), where she serves as an assessment manager. Her expertise lies in biopesticides, including pheromones, plant extracts, and micro-organisms. In her role as Biopesticide Champion, she handles initial contact with applicants and promotes biopesticide considerations within HSE. Additionally, she has represented the UK at the OECD Biopesticide Steering group and participated in the EU's Working Group on Biopesticides
John Dale | Assessment Manager and Team Leader

John is an Assessment Manager and team lead in the Pesticide Active Substance team in HSE's Chemicals Regulation Division. He focuses on new active substances providing regulatory expertise on active substance assessments. John also leads on biopesticides and their related regulatory issues. John is a member of the OECD's Working Party on Pesticides and the Expert Group on Biopesticides. Previously he was also a member of the EU's Working Group on Biopesticides, where he was involved in developing EU guidance documents and the microbial data requirements.
Don't miss out on this great opportunity
Back to Latest News