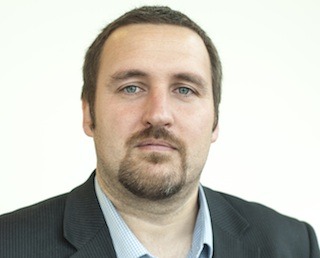 Further reduction in products available to farmers: who benefits?
29th September 2014
In a presentation on 'Regulation of Plant Protection Products – the Growers' perspective', on the first day of the 2014 BCPC Congress in Brighton, Don Pendergrast, Plant Health Adviser, UK National Farmers Union, explained why lack of involvement of those with wider practical experience in the farming sector in framing EU legislation has negative consequences.
"Farmers and growers take environmental stewardship very seriously," said Don. "However it often seems that, no matter how well they manage their use of pesticides, regulators will just keep on removing products. Even those most critical – and proved safe in use over many years – seem to be under threat."
The need for effective crop protection solutions is becoming even more acute; the rising demand for more food production from the same amount of land is inexorable, whilst climate change is increasing the incidence of both domestic and alien pests and diseases. This is at a time when the armoury of products is being markedly reduced due to the application of the precautionary principle, using hazard-based EU legislation rather than sensible application of risk-assessment. "There is little consideration of the impact on productivity, which is being suffocated by the removal of existing pest control products and the failure to replace them," said Don.
Unnecessarily draconian legislation, intended to provide safeguards for health and the environment, could have the reverse effect. "Effective crop protection, based on the use of pesticides, is important to ensure that crops are healthy, and to manage pests and diseases that can introduce human and animal pathogens into food," explained Don. "This is an important reason why we currently enjoy such high standards of food safety."
"Oilseed rape provides a rich source of pollen for bees and other pollinators, but the growing of this crop is now threatened by the overly precautionary approach in pesticide regulation. Well-managed pesticide use is essential to profitable, environmentally and socially beneficial farming practice; their importance can all too easily be underestimated. Farmers and growers must have productive, profitable businesses in order to support environmentally-friendly approaches," concluded Don.
The BCPC Congress 2014 was organised by BCPC in association with TSGE Forum, with headline sponsor JSC International Limited. It took take place at the Hilton Metropole, Brighton, UK on 30 September – 1 October 2014. Next year's event will be held at the same venue on 6-7 October 2015.
Back to Latest News