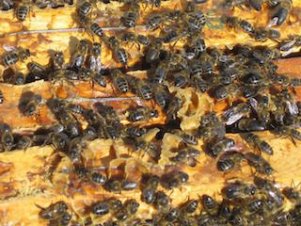 BCPC joins the drive to protect pollinators
28th July 2016
Crop Protection Association
(CPA), working with the NFU and the
British Beekeepers Association
, has developed a new VI tool –
Bee Connected.
This web-based alert system enables spray operators to alert local beekeepers of planned insecticide applications. To ensure beekeepers are only notified of a relevant spray event, as well as the timing and name of the active ingredient(s), the alert includes the distance and direction of the planned spray event as well as detailed information about the active ingredient(s).
Dr Colin Ruscoe, President of BCPC, notes, "Bee Connected includes information from BCPC's The UK Pesticide Guide, including available data on hazard to non-target organisms. This will be invaluable in allowing the beekeeper to determine the likelihood of harm to bees arising from the product to be used, and so the relevant safety precautions to be taken".  Bee Connected also includes details of the crop being sprayed and whether it is bordered by flower-rich margins.
Following a successful pilot in Hertfordshire Bee Connected will be launched across the UK in September 2016.
One of the priorities of the Voluntary Initiative (VI) is to minimise the risk to bees and other pollinators. The
Back to Latest News