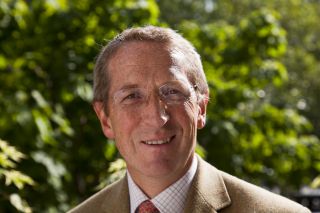 BCPC Congress 2015 – Taking a positive outlook on EU crop protection regulation
8th April 2015
Following two very successful years, the "BCPC Congress – EU Regulatory Affairs" will again be taking place at the Hilton Metropole, Brighton, UK on 6-7 October 2015. Organised by BCPC (the British Crop Production Council), in association with TSGE Forum, the Congress will appeal to all stakeholders in the European crop protection regulatory community.
"We already have an excellent programme and speakers in place, assuring delegates of a highly informative and thought-provoking two days," says Dr Colin Ruscoe, Chairman, BCPC.
Paul Leonard, from BASF, will again be a headline presenter, addressing the sources of scientific evidence on which regulatory decisions are based.  "The view that industry-funded science is biased deeply offends industry scientists and the academics they work with," says Paul. "More importantly, the EU trend to accept 'independent science', which may not comply with internationally accepted quality standards such as GLP, as a more legitimate source of evidence, is alarming and potentially harmful".
Many sessions and speakers are already confirmed; the comprehensive programme will deliver insight, context and forecasting of EU crop protection regulation in an ever-demanding public and political environment. Sessions include:
Review and proposals on implementation of 1107/2009
Other EU regulations affecting the use of pesticides
Positive outlooks for the assessment for human and environmental health
Legal highlights
Regulation of Bio-stimulants
"Representatives from Member State authorities in Hungary, Spain, Austria, Sweden and the UK will be contributing to the main regulatory sessions," says Dr. Ruscoe.  "But as well as these formal sessions, the BCPC Congress 2015 will again provide an ideal environment for meeting others and for lively discussion of this challenging aspect of delivering crop protection".
There will again be a Pre-event welcome drinks reception on the evening of 5 October and a Congress Dinner on the 6 October, since last year, both events proved very popular with delegates for continued networking outside the Congress sessions.
Some sponsorship and exhibitor opportunities are still available for interested companies. Delegate registration is open –www.bcpccongress.org/register and full details of the event can be found on the Congress website at: www.bcpccongress.org or email: TSGE Forum at enquiries@tsgeforum.com.
Back to Latest News