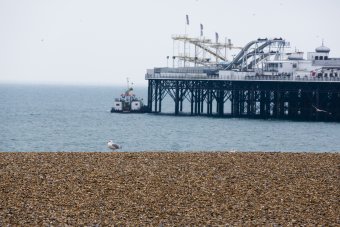 BCPC Congress 2014: Precaution or innovation?
12th February 2014
This year's BCPC Congress is expected to attract a large and diverse representation from the European and international crop protection industry. Organised by BCPC (the British Crop Production Council), in association with TSGE Forum, this will be the second in the new series of BCPC Congresses and will again be held at the Hilton Metropole, Brighton, UK on 30 September – 1 October 2014.
"The BCPC Congress 2014 will deliver a programme of relevant, engaging presentations and a lively exhibition which will provide valuable information and excellent networking opportunities for those working in areas influenced by regulatory affairs," says Dr Colin Ruscoe, Chairman, BCPC. "The theme of this year's event is "Precaution or Innovation?"   It will include examining how the ever-increasing EU regulatory burden is having a negative effect on new product development and, in turn, affecting the ability of Europe to produce sustainable and cost-effective food – and consider how the trend might be reversed."
A number of speakers have already been confirmed and the programme will include:
Presentations from influential industry, government, academic representatives and consultants;
Sessions on mainstream agrochemical and biopesticide regulatory activities, recent developments in human and environmental health, regulatory hot topics  (including updates on pollinator issues) and reflections on balancing risk, precaution and innovation.
"The BCPC Congress 2014 will build on what we achieved in 2013," says Dr. Ruscoe. "Last year we had very positive feedback from attendees which has meant that we have been able to tailor this year's content further, to meet the needs of the delegates, and to offer an essential event for this sector of the industry."
Delegate registration is now open – so make the most of the early bird rate which is currently available – www.bcpccongress.org/register. Full details of the event can be found on the Congress website at: www.bcpccongress.org or email: TSGE Forum at enquiries@tsgeforum.com.
Back to Latest News