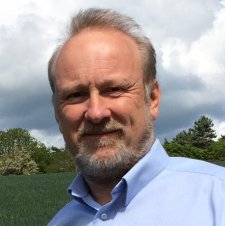 Barrie Hunt joins BCPC Board of Management
2nd December 2015
BCPC is delighted to welcome Barrie Hunt to its Board of Management. He brings extensive and current experience of agriculture, including crop protection, based on a long and broad experience gained in his career to date. This has included field development, regulatory, marketing and sales roles, both regional and global, in both national and multi-national agrochemical companies, with particular emphasis on herbicides and plant growth regulators. Currently he is Technical Development Manager for Monsanto's crop protection business in northern Europe.
Barrie has been Chairman of the BCPC Expert Working Group on Weeds and a member of the European Herbicide Resistance Action Committtee, both since 2012, and is a Trustee of the Heather Trustwhich promotes integrated upland management.
"At a time when BCPC is revising and extending the utility of its range of hard copy and particulalry on-line publications and databases, such as The UK Pesticide Guide, Barrie's experience will provide a particularly valuable addition to the BCPC Board," says Dr. Colin Ruscoe,Chairman of BCPC.
Barrie commented, "I am honoured to be joining BCPC Board of Management and I am looking forward to contributing to the work of this well respected and influential organisation."
Back to Latest News