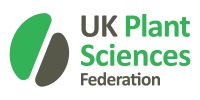 UK Plant Sci Meeting 2014
UK PlantSci 2014 is the annual conference of the UK Plant Sciences Federation, established to showcase the wealth of plant sciences undertaken in the UK. The theme of this years meeting is Plant Science – Sustaining Life on Earth. The meeting provides a unique arena for all those interested and working in the plant sciences to come together and share their knowledge and expertise.
An updated programme is available to access here
A flyer about the meeting can be found here
Confirmed speakers

Keynote lecture: Tim Benton – UK Champion for Global Food Security, University of Leeds 
Jackie Hunter – BBSRC Chief Executive

Cathie Martin – John Innes Centre

Johnathan Napier – Rothamsted Research

Simon McQueenMason – University of York

Peter Eastmond – Rothamsted Research

Peter Gregory – East Malling Research/University of Reading

Adam Price – University of Aberdeen

Lars Ostergaard – John Innes Centre

Simon Blackmore – Harper Adams University

Tiina Särkinen – Royal Botanic Garden Edinburgh

Sebastian Schornack – Sainsbury Lab Cambridge

Liz Rylott – University of York

Bill Finch-Savage – University of Warwick

Dale Sanders – John Innes Centre

Mark Chase – Royal Botanic Gardens, Kew

Sarah Gurr – University of Exeter

Mike Bushell – Syngenta

Sandy Knapp – Natural History Museum, London

Wayne Powell – IBERS, University of Aberystwyth

Mimi Tanimoto – UK Plant Sciences Federation
Abstract submission
Opportunities are available to present mini-posters and short talks. Submit your abstract by clicking here for a chance to win one of two £200 prizes for the best student or postdoc talk.

Deadline for abstracts: 28th February 2014
Registrations
Register online by 7 Match 2014. Register here