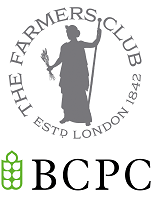 Profiting from new breeding techniques
The latest Technical Seminar, organised jointly by BCPC and The Farmers Club will take place 11 July 2019.
Whatever the final ramifications of Brexit for UK agriculture and its markets at home and abroad, farmers' ability to remain viable will depend on finding ways to adapt to change. Fortunately, unlike most present day politicians, our farming industry has a long-term vision. It also has a resolve to remain profitable and competitive based on best practice and being at the forefront of new technology. There's no better example of that than the rapid advances made by the crop biotechnology sector which has the potential to offer huge benefits to UK farmers, the economy and the environment.
This technical seminar, the third in a series to be organised by the Farmers Club and the British Crop Production Council, two independent organisations, explains the science, benefits, drawbacks and regulatory issues surrounding new breeding technology.
Outline programme:
10.30: Registration and Coffee
11.00   Chairman's introduction: Bill Clark, Technical Director, National Institute of Agricultural Botany
11:05   New breeding techniques – The economist's perspective: Graham Brookes, Agricultural Economist, PG Economics
11:35   UK farmers' standpoint: Tom Bradshaw, Essex farmer and  NFU Crops Board Chairman and Helen Ferrier, NFU Chief Science and Regulatory Affairs Adviser
12: 05 What accelerated plant breeding has to offer: Alison Bentley, Director of Genetics and Breeding at the National Institute of Agricultural Botany
12:35 – 1:00 – Discussion
1:00 – 2:00 Lunch: hot & cold fork buffet
2.00 – 2:30 Considerations for better regulation – a view from industry: Karen Holt, Senior Regulatory Affairs Manager, Syngenta
2.30 – 3.00 Research perspectives and priorities:  Cristobal Uauy, Project Leader, Crop Genetics, John Innes Centre
3.00 – 3.30 Discussion
3.30 Tea
To Book your place call The Farmers Club
Tel: 020 7930 3751
Email: generaloffice@thefarmersclub.com