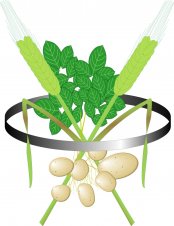 CPNB 2014: The Dundee Conference
Environmental Management & Crop Protection, 25 and 26 February 2014
Following a very successful 2012 conference CPNB is pleased to announce the dates for CPNB 2014, which will be held on 25th and 26th February 2014 at the West Park Conference Centre, Dundee. Please see www.cpnb.org  for further details.
Copies of the Proceedings of CPNB 2012, generously sponsored byBayer CropScience, can be downloaded from the website atwww.cpnb.org.
The Call for Papers and Posters for CPNB 2014 will be announced in November 2012.