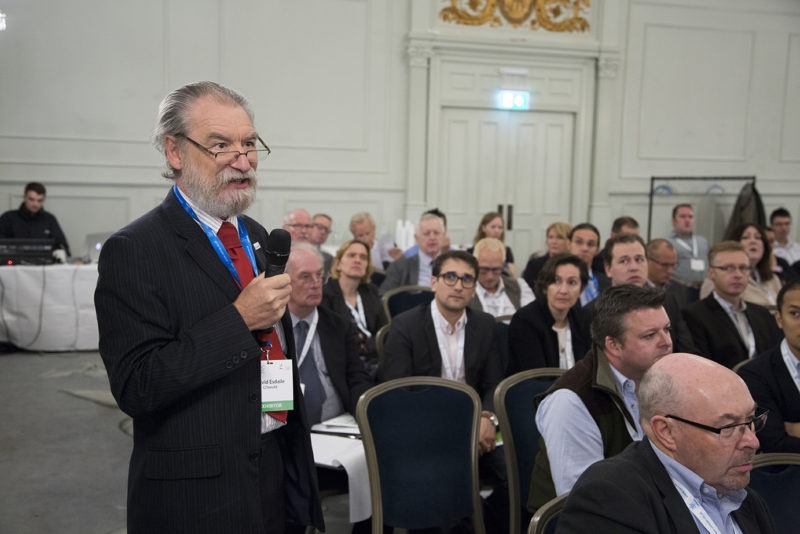 BCPC Congress 2017
Exciting new start to this year's BCPC Congress
We are delighted to announce that we have a special programme for Day One of this year's congress – provisional details below. For full details of the Congress programme click here.
Provisional Day One programme
09.00 – 09.10 Introduction
Dr. Colin Ruscoe, BCPC
09.10 – 09.40 A perspective from the Minister of State followed by Q & A
The Rt. Honourable George Eustice MP, Minister of State for Agriculture, Fisheries and Food
09.40 – 10.20 Problems and opportunities for UK crop production after 2019
Dr. Jon Knight, Agriculture & Horticulture Development Board (AHDB)
10.20 – 11.00 The story of neonicotinoids and bees – a scientist's perspective
Professor Lin Field, Rothamsted Research
11.00 – 11.30 Morning break
11.30 – 12.00 Recent decisions, restrictions and next steps for neonicotinoids in Europe
Dr. Peter Campbell, Syngenta
12.00 – 12.30 Using science for better crop protection regulation – the US experience.
Professor Steve Bradbury, Iowa State University
12.30 – 13.00 Q&A session
13.00 – 14.00 Lunch
Theme of the BCPC Congress 2017
 Achieving both productivity and safety improvements through better regulation
Date – The event will be held between 31 October to 1 November 2017.
Venue – Hilton Metropole Hotel, Brighton, UK.
 Register now
Delegate rate £690 + VAT*
*inclusive of 1½ day Congress pass and drinks reception
How do I find out more?
Visit the bcpccongress.org website, telephone +44 (0)1423 863522 or email enquiries@tsgeforum.com.
Keep up to date
Follow us @BCPC1 for all the latest news and announcements on the run-up to the event. Use #BCPC2017
BCPC Congress 2016: 
Changes in European Agriculture – How the Regulatory Environment Might Adapt, and impact of Brexit.
For event report see "BCPC Congress concludes that over-precaution is threatening innovation"