Theme: Climate change – The challenges and opportunities for farmers, food production and the environment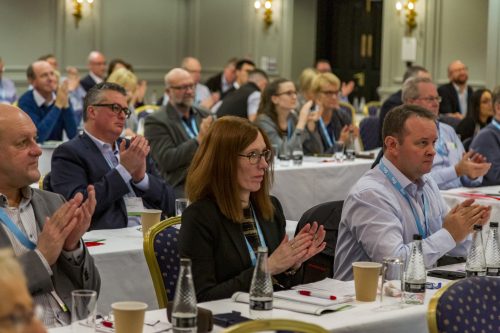 Date: Tuesday 22 September
Location: This event is now a virtual meeting via Zoom
3 CPD and 1 NRoSo points have been allocated for attendance at this event
Climate change is set to remodel UK agriculture and the countryside. Most growers have experienced the implications first hand – particularly the financial cost and worries that can bring – after one of our wettest autumns and winters, followed by a spring and early summer drought.
It has proved to be a destructive combination limiting field operations, impeding germination and crop establishment throughout the season and long-term damage to soil structure. And that impact does not only affect farmers, but also consumers and the UK's fragile economy.
Evidence of the long-standing change comes from the recent Met Office statistics which reveal the past decade holds eight high-temperature records, compared with only one low-temperature record.
So, this technical seminar, the fourth in a series to be organised by The Farmers Club and BCPC (British Crop Production Council), sets out to put Climate change in perspective for UK farmers and the environment they protect. Our specialist panel of speakers will explain some of the challenges and, more importantly, detail the opportunities for UK agriculture so that it can make the most of our world's long-term weather forecast.
In line with current Covid restrictions it has been decided to move this event to be a virtual event, via ZOOM. For further details of how to attend email administrator@the farmersclub.com
PROGRAMME
10.30 Charman's introduction: Stephen Howe, BCPC
10.45 Keynote speech: Parliamentary Under Secretary of State at Defra, Rebecca Pow MP
11.10 Reaching net zero agricultural emissions by 2040 – 10 years ahead of the UK target:
Dr Ceris Jones, NFU Climate Change Adviser
11.40 Climate change: The impact for UK crops and cropping patterns:
Prof Steven Penfield, Group leader, Genes in the Environment, John Innes Centre
12.15 Short break
12.30 Reducing fertiliser's carbon footprint to benefit crops and the environment
Mark Tucker, Business Development Manager and Head of Agronomy, Yara UK
13.00 Reaping the rewards of climate change for the UK fruit sector
Ross Newham, Operations Director NIAB EMR
13.30 Discussion and Q&A with panellists
14.00 Online event closed