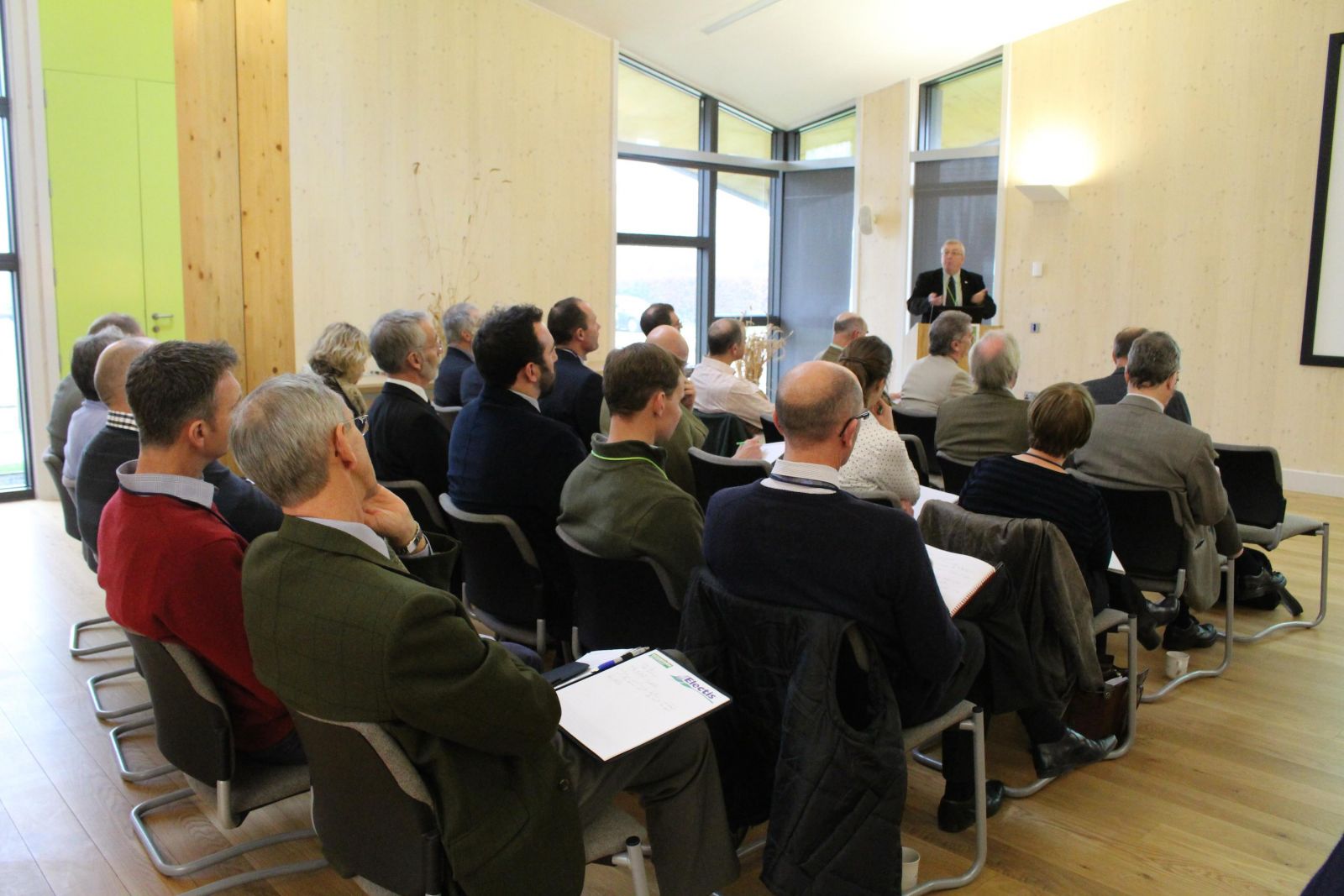 Funding for Crop Health Research – Is it fit for purpose?
At this 1st Annual Review organised by this newly formed BCPC working group, the programme covered a range of perspectives surrounding current funding process for crop disease research in the UK.
The meeting took place on Thursday 4th Dec 2014 at the new NIAB Conference Centre (the Sophi Taylor Building), Histon, Cambridge and was attended by nearly 50 industry personnel.
This was an invitation only event
Abstracts of the papers presented at the Diseases Review can be found by clicking on the presentation titles in the programme below.
A summary report from the Diseases Review can be accessed here
Programme
Review Meeting Chairman – James Clarke, Science and Business Development Manager for Soils, Agriculture and Water, ADAS
Introductory speaker – Prof. Ian Crute, Chief Scientist, AHDB.
A summary of the current funding process.
Growers' perspectives of research
An Arable Farmers View – Andrew Barr, Farmer, East Lenham Farm
and 
UK Vegetable Production – Simon Faulkner and Mark Bowyer, Produce World.
Two talks from the grower perspectives on what they actually need. How do they adopt new methods and why?
The Breeder's viewpoint – Dr Phil Howell, Programme Leader Cereals Pre-Breeding, NIAB
Breeder's perspective and timelines. How does this fit with the overall plan?
Chemical and Biological crop protection, linking private and public sector research – Dr Mike Bushell, Principal Scientific Advisor, Syngenta.
AgChem industry perspectives. How linked is private and public sector research? A manufacturer's viewpoint.
The Distributor's viewpoint – Dr. David Ellerton, Technical Development Director, HLHutchinson.
Blue Sky Level – Dr. Cristobal Uauy, Project Leader, John Innes Centre.
A "blue-sky" researcher's perspective
The Rothamsted view – Jon West, Rothamsted Research.
International perspectives on linking blue skies and applied research. How does the new director see it in relation to the situation in other major agricultural countries?
Discussion and Chairman's summary