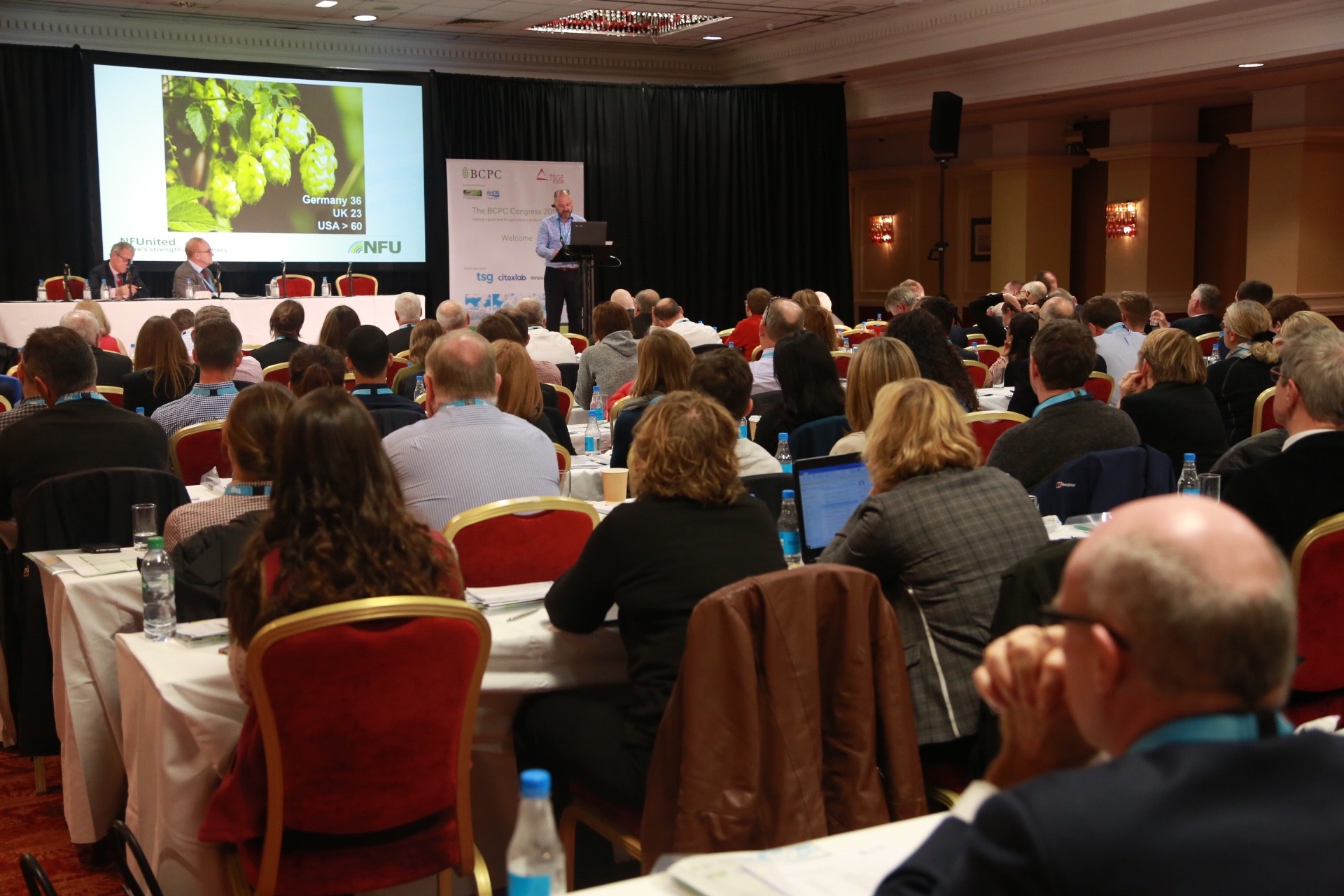 BCPC Congress 2019
Theme: "Understanding the demands and opportunities of a "Green Brexit" – how do we deliver food production alongside environmental enhancement?"
The date for the 2019 BCPC Congress is 19 – 20 November 2019.
The Congress will be held at the Hilton Metropole, Brighton
Overview
The 2019 BCPC Congress will encompass a wide range of topics relevant to the theme of how intensification of food production can be reconciled with environmental protection or enhancement, whatever the UK's future relationship with the EU. The science and technology relating to the national debate on how to support UK farming and food production whilst meeting the highest environmental standards will be explored in a series of sessions.
Day 1 will start with a plenary, followed by parallel sessions on regulatory affairs (the future of pesticides and how to regulate them) and agronomy.
Day 2 sees the welcome return of CRD (Chemicals Regulation Division), who will engage with delegates on how the UK will manage crop protection technologies (conventional chemical and biologicals and breeding) in future. A parallel session will also run on new technologies, products and uses. The event rounds off with an afternoon session providing opinion and strategy from different national conservation groups.
The Congress will seek to unearth some of the reality behind the UK Government's agricultural policy framework in which farmers will be paid to deliver 'public goods' such as improved soil health, air and water quality. The Congress will also provide a platform for recent developments in crop protection, with a focus on dissemination of these to advisers and practitioners.
Confirmed speakers include:
The full 2019 programme will follow shortly. We're working on an even more exciting agenda to provide the latest updates from the industry's best!
Drinks reception – TSG Consulting will host a complimentary drinks reception on Monday 18 November at Hilton Metropole Hotel. More information to follow.
All delegates are welcome to attend. Pre-booking is essential and can be done by ticking the drinks reception field when registering.
Further information is available on the BCPC Congress 2019 website.