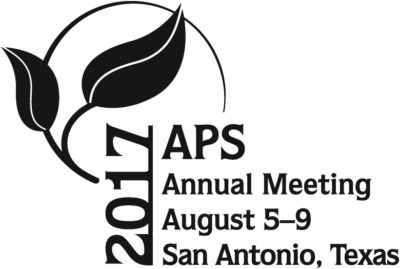 2017 APS Annual Meeting:
Theme – Changing Landscapes of Plant Pathology
Location: Henry B. Gonzalez Convention Center, San Antonio, Texas, USA.
Date: 5-9 August 2017
The APS Annual Meeting – Changing Landscapes of Plant Pathology, highlights two factors that are and will continue to have a profound impact on the science and practice of plant pathology: new technologies and the next generation of plant pathologists who will employ them in their pursuit of solutions to plant health problems. The advent of faster and less expensive nucleic acid sequencing technologies has provided opportunities to answer questions not previously possible to answer.
For APS, this has resulted in the Phytobiomes initiative and the new Phytobiomes journal. Understanding the phytobiome has great potential for development of transformative new approaches to improving plant health and productivity that will be required to meet the increased demand for food projected by 2050. Other potentially transformative technological changes are already on the horizon. In addition to these new tools, we will be looking to the millennial generation of plant pathologists, who will soon be the largest generation in the workforce, to meet the demands of the future. They bring with them new attitudes, values, and expectations of life and the workplace that will result in a changing and exciting landscape for plant pathology.
Website: www.apsnet.org/meet
For more information contact: Betty Ford
Email: bford@scisoc.org