Advisory Board
The Adisory Board was set up following the partnership between NIAB and BCPC and replaces the previous BCPC Executive Board, playing a similar role in assisting the general manager in managing all BCPC's activities.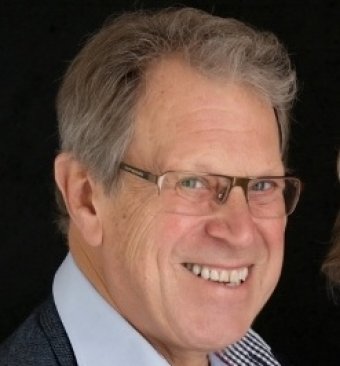 Dr Colin Ruscoe
Executive Chairman
Colin Ruscoe is executive chairman of BCPC (British Crop Production Council).
He currently works for SynTech Research where he is Director of Communications responsible for contributing to global strategy for marketing and customer service, and for the Innovative Vector Control Consortium where he is on the Executive and Expert Scientific Advisory Committee.
Prior to that he held senior positions within Syngenta and Zeneca Agrochemicals including: Research Station management, European Technical management, R&D Portfolio Planning, Environmental Science, Formulation, Regulatory, Market and R&D Information.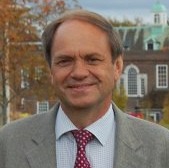 Prof Graham Jellis
Graham Jellis graduated in botany from Manchester University where he also completed a PhD in plant pathology. He worked at Plant Breeding International (formerly the Plant Breeding Institute) in Cambridge for 27 years on resistance to diseases of various crops, during which time he became Head of Pathology and later Head of Plant Technology. In 1999 he was appointed Director of Research and Development at HGCA (Home-Grown Cereals Authority) retiring from that position in 2009. Between 2010 and 2014 he chaired the HGCA Recommended Lists Board.
Graham is an Honorary Professor in Applied Plant Pathology at Nottingham University and a Past President of the British Society for Plant Pathology. He is Vice-Chairman of the AgriFood Charities Partnership and Chairman of  the Grants Committee of the Perry Foundation.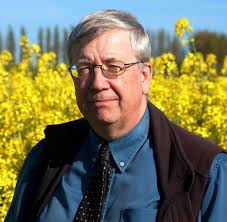 David Ellerton
Following his degree in Plant Science at King's College, London, David Ellerton completed his PhD on emergence failure in spring barley at the Scottish Crops Research Institute (now renamed James Hutton Institute) in 1980. He then joined ADAS for 4 years as a plant pathologist based in Cambridge specializing in cereals and oilseed rape before joining distributor ProCam in 1984 as Technical Director. During that time David developed a large personal farm agronomy client base of some 17000 acres of field walked business. In August 2010 he joined leading national crop production advisory and supply firm Hutchinsons as Technical Development Director helping to co-ordinate the many technical services offered by the company, with a particular role in training young agronomists coming in to the industry.
Currently he also sits on the policy committee of LEAF (Linking Environment and Farming), the Fungicide Resistance Action Group (FRAG) and the AHDB/Defra UK Cereal Pathogen Virulence Survey Steering Committee (UKCPVS) as well as being a member of the technical committee of the Agricultural Industries Confederation (AIC). He also represents the AIC on the steering group of the Campaign for the Farmed Environment (CFE) for Cambridgeshire. He is a former member of the AHDB R&D Committee and Evaluation Group and has chaired a number of long term cross industry projects.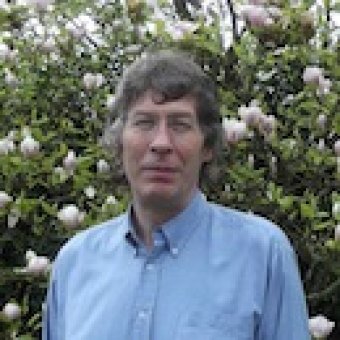 Tom Bals
Tom Bals is Chairman of Micron Sprayers Limited, a UK-based company with global sales, where he has worked for over 30 years developing and commercialising innovative application equipment. Tom has been actively involved in application equipment issues in BCPC for over 25 years, has chaired the UK AEA and US ASABE Chemical Application Committees and is currently secretary of the CEMA group on application equipment.
Tom is also involved in the development of British, European, US, and International Standards for application equipment, a number of which have been used to underpin EC Directives.

Jim Orson
From a farming family, Jim Orson studied at the University of Reading where he gained a BSc (Hons) in Agriculture. After completion of his studies he was appointed to a trainee position with ADAS (England and Wales government funded advisory service) in Chelmsford. Jim stayed with ADAS for 29 years where he progressed through various roles including District Adviser, Agronomist and Head of Cereals Development. In 1998 Jim moved on to become Director of Morley Research Centre, that merged with ARC to form The Arable Group (TAG), now part of the NIAB TAG Group.
He has served on the UK Government's Advisory Committee on Pesticides 1997-2002 and its Advisory Committee for Releases into the Environment (the 'GM Committee'). He has also served on the Council of the Association of Applied Biologists, the UK Government's Pesticides Forum, the Scientific Steering Committee of the UK Government's Field Scale Evaluation of GMs and the Herbicide Resistance Action Committee. He is a Director of the Voluntary Initiative Community Interest Company.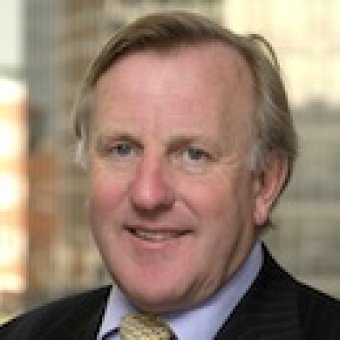 Stephen Howe
Stephen Howe is a Fellow of the Royal Agricultural Societies and became a Trustee of the Royal Agricultural Society of England in 2009, serving on the Society's Journal and Practice with Science Advisory Panels.
He is Chairman of the British Guild of Agricultural Journalists' Charitable Trust, and a member of the BCPC Board of Management.
Until March 2005, when he retired from the Reed Farmers Publishing Group after 34 years, he was Editor of Farmers Weekly and associate publisher of the Group's portfolio of titles including its on-line site; Crops, Poultry World and Farmland Market.
Stephen is a past Chairman of the Guild of Agricultural Journalists, was made a Fellow of the Guild in 1994 and awarded the Netherthorpe Trophy for outstanding services to agricultural journalism in 2005.
He is a practising farmer, and former governor of the Institute for Grassland and Environmental Research and of the NFYFC.
He was educated at Seale-Hayne Agricultural College, now part of the University of Plymouth, Faculty of Land, Food and Leisure, which recognised his achievements in the agricultural industry by awarding him an Honorary Doctorate in 2001.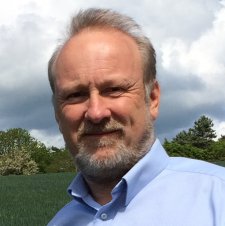 Barrie Hunt
Barrie Hunt brings extensive and current experience of agriculture including crop protection to the Executive Board. His long and broad experience in the industry includes: field development, regulatory marketing and sales roles both at a regional a global level with national and multi-natioanl agrochemical companies. His key focus has been in herbicides and plant growth regulators. Currently Barrie is Technical Development Manager for Monsanto's crop protection business in northern Europe.
Barrie has been Chairman of the BCPC Expert Working Group on Weeds and a member of the European Herbicide Resistance Action Committee both since 2012. He is also a Trustee of the Heather trust which promotes integrated upland management.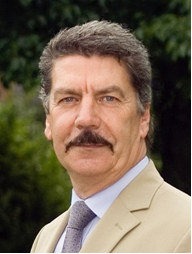 Bill Clark
Bill Clark was appointed as Technical Director at NIAB in March 2012. A plant pathologist by training, Bill has extensive experience in plant biology and applied plant science and has a special interest in knowledge transfer.
Bill was formerly the Director of Broom's Barn Research Centre, the UK National Sugar Beet Research Centre, based near Bury St. Edmunds in Suffolk.
Formerly the ADAS National Cereal Pathologist, his expertise spans horticultural and arable crops pathology and during the last 20 years, almost exclusively cereal disease control. He is a prominent public speaker on agricultural issues and is well known for his knowledge of disease control strategies, fungicide activity, physiological effects of fungicides and fungicide resistance issues.
Examples of recent work areas include: cereal disease control, fungicide resistance, new fungicides, effects of fungicides on host physiology and drought tolerance in wheat.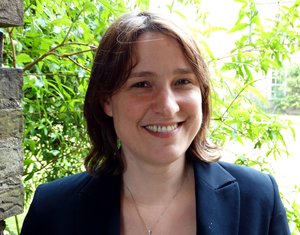 Juno McKee
Juno McKee is Head of NIAB Membership, Training and Digital Services and responsible for a range of projects that involve networking with diverse stakeholders delivering services related to business, technical and educational advancement.
Her scientific background is in the breeding systems of natural plant populations and she signed up to a career in the agricultural industry in 1995 when joining NIAB. Juno has held many different roles at NIAB leading business development, management and technical co-ordination activities across a number of our plant varieties and seeds services. Juno also obtained an MBA during this time and was awarded a Nuffield Farming Scholarship on Adding Value in Wheat Chains in 2003.

Julian Westaway
General Manager
Julian Westaway has a strong agricultural and electronic publishing background, which is an ideal fit with BCPC's portfolio of products and activities. After gaining a BSc in Agricultural Science he joined the Milk Marketing Board before being appointed Group Production Editor of the Chemicals Group for RBI. In 1996 he set up Farmers Weekly Interactive in the role of New Media Editor and then became Electronic Publisher for the Farmers Weekly group. On leaving RBI he joined Defra as Senior Editor of the Rural Business Advice Channel and then joined UBM as Online Commercial Manager for the Farmers Guardian group. In 2011 Julian moved to Point Two, the innovative equestrian air jacket manufacturer, as General Manager.